Love is patient, love is kind. It does not envy, it does not boast, it is not proud. It does not dishonor others, it is not self-seeking, it is not easily angered, it keeps no record of wrongs. Love does not delight in evil but rejoices with the truth. It always protects, always trusts, always hopes, always perseveres. Love never fails. But where there are prophecies, they will cease; where there are tongues, they will be stilled; where there is knowledge, it will pass away.
-Corinthians 13:4-8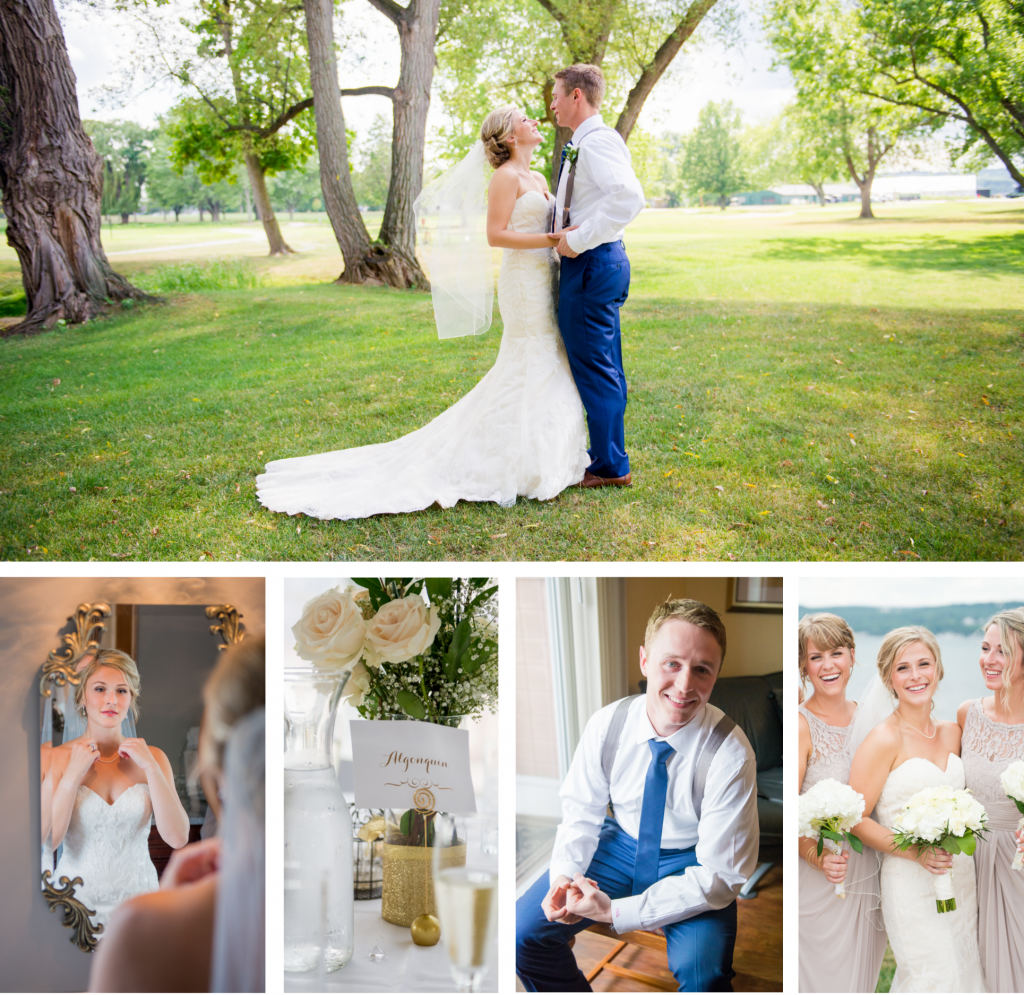 August 14th, 2016
A classic yet simple country club wedding | Canandaigua Country Club in Rochester, NY
__________________________________________________________________________________
This was my last wedding of the summer season, and it was absolutely amazing and by far the happiest wedding I've ever photographed!!
I had gotten in touch with Rachel and Dillon the previous November, as Dillon's uncle was my high school math teacher and told me his nephew was looking for a wedding photographer. Shortly after getting in touch with them and meeting them for coffee over Thanksgiving break, I knew they were the perfect fit. Even from our first meeting, I could tell how in love they were with each other. Dillon wanted the day to be perfect for Rachel and would do anything to make her happy.
Fast forward to nine months later on their special day and things were exactly the same. I've never seen a couple so happy and constantly beaming- they smiled and laughed non-stop throughout the entire day. I even couldn't stop smiling just seeing the two of them be genuinely in love. Even when it down poured as we were taking bride and groom photos, their happiness and love for each other never stopped shining through. They were the most genuinely caring and kind-hearted people I have ever met. Not only towards themselves but also towards their friends, family, and myself. I couldn't have asked for a more appreciative couple to work with! Wanna know a secret? I teared up at the end of the night as we were saying goodbye. Rachel and Dillon were SO kind and appreciative of my hard work that it made me feel like I did my job perfectly. They expressed their gratitude for me and how I made their day one that they will remember forever. Those are the things I strive for and the reason I am in this business. I love making people happy doing something I love, and to hear that at the end of the night after a long day of doing everything I can to make their day special, puts the biggest smile on my face and warms my heart greatly. It was an honor for me to be able to capture their beautiful marriage and perfect love for one another and I wish this amazing couple the best of luck on the wonderful journey marriage has in store for them. Thank you guys for being absolutely wonderful!!!
I hope you enjoyed these beautiful photos as much as I do!