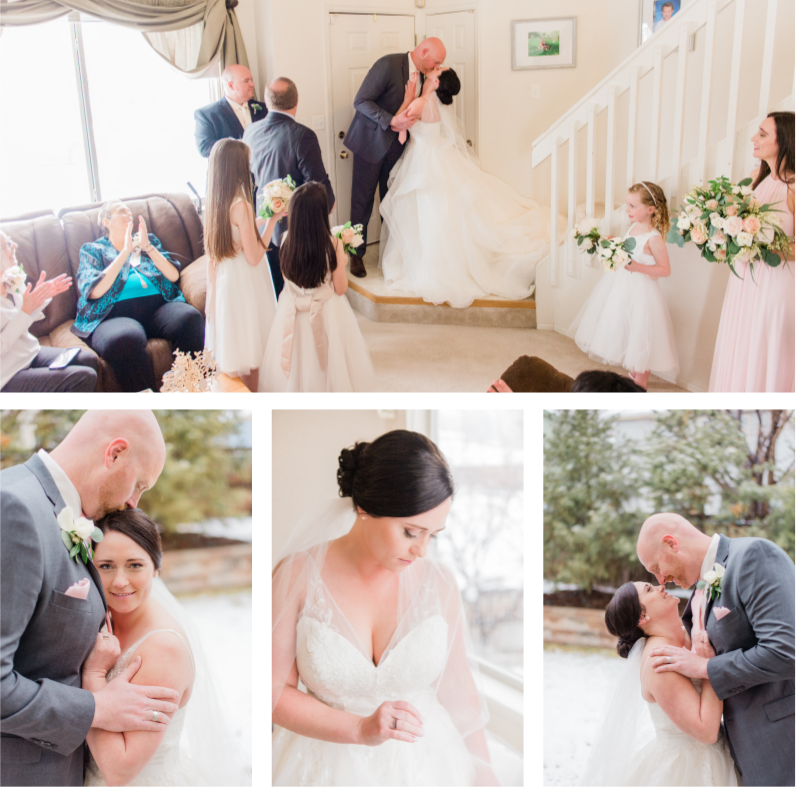 Ali and Zach are the definition of an utterly well-deserving couple. They are the sweetest, most in-love and gracious couple I've ever worked with. Their wedding was a little different than others, but no less amazing or lacking in love. Due to unforeseen health issues in the family, they decided to get married over a year earlier than they had originally planned, so that ALL their loved ones could attend. The most important thing to them was the love of their family, and they were so very grateful to have everyone meaningful there right alongside them.
My favorite moment from the day was when Zach's mom saw Ali in her dress for the first time. Ali, her mom and Zach's mom had went to try on dresses a few weeks prior when they first decided to move up the wedding. Ali fell in love with a dress, and Zach's mom purchased it for her. However, Ali later found out that the dress was out of stock and wasn't due in until two months AFTER their wedding. Ali, with her sweet southern charm, pulled ALL the strings and was able to get the dress in time, all without her future mother-in-law knowing and saving it as the best surprise ever. Zach's mom's face when she saw her gorgeous future daughter in law for the first time was absolutely priceless and I cried so many tears of happiness as I snapped away.
THESE are the moments that are meaningful, and ones they'll have in their memories for the rest of their lives. I'm so happy I was able to capture Ali & Zach's day and provide them with a means to relive their magical day surrounded by the ones they love. 
And a special thanks to all the AMAZING vendors who quickly came together to make Ali & Zach's day a day of their dreams.
Coordination: Lauren Ripko | Garden of the Gods Collection
Cake: Kelley Prather | KelleyKakes