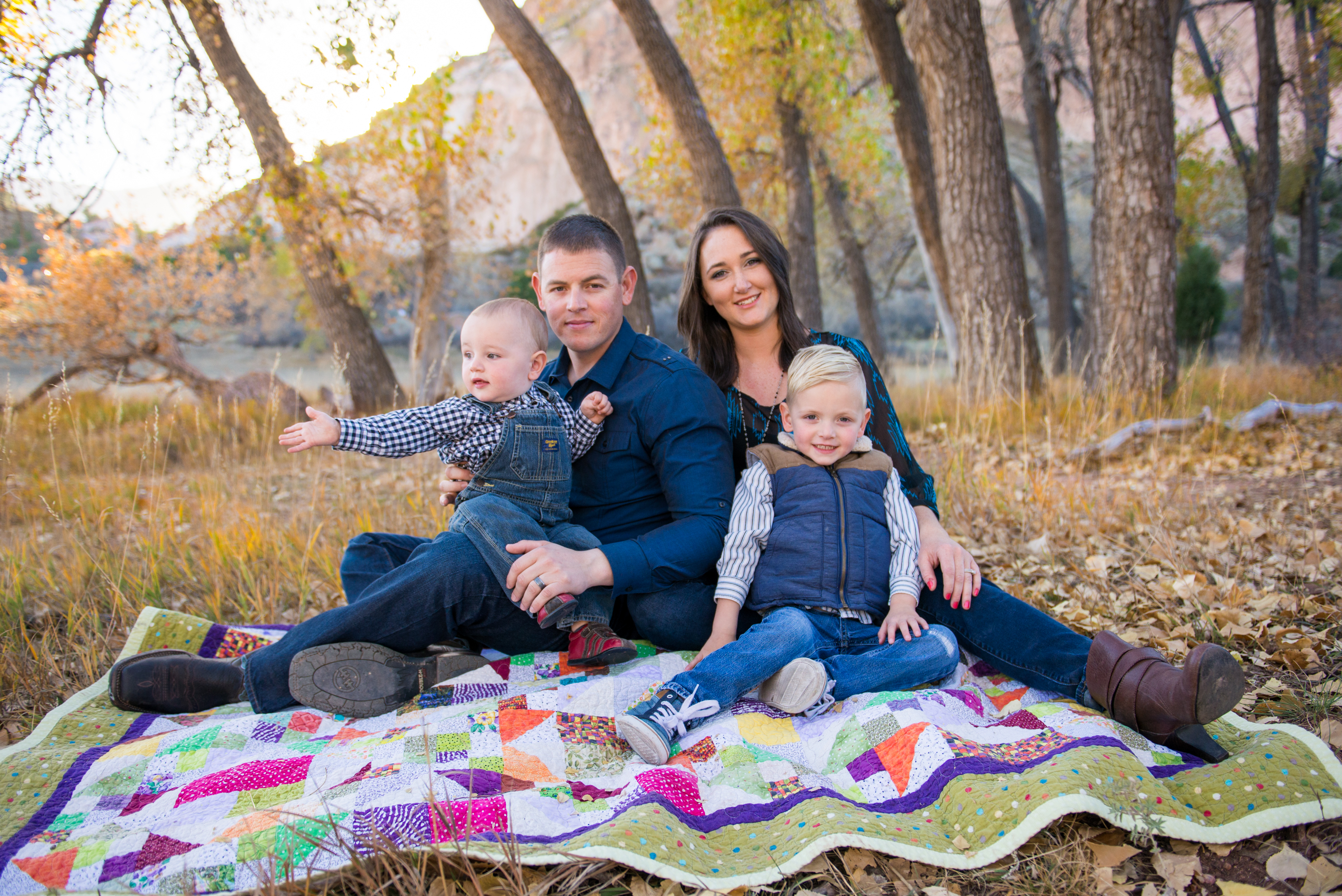 A Garden of the Gods fall family session | October 21st
I always go back and forth about what I like photographing best. For a while, I was loving weddings. I love that they're a long event and I get to plan with the couple from the start. But after recently taking pictures for the Edmon family, I changed my mind (for now). I just LOVE cute kids. My goodness, Eli and Levi were too adorable. Taking pictures with younger children can be challenging, but we got some really cute shots playing around and laughing and working my best with squirmy little ones. They even came with their grandparent's old tricycle as a cute prop and Eli absolutely loved it. Check out his beaming smile as he's riding it down the hill! To top it off, it was Jordan and Steve's five year anniversary the next day, so we got some nice shots of them loving each other.
I loved taking pictures for this family, and can't wait to work with them again!